Carpet Flooring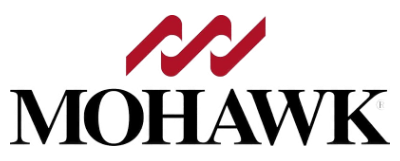 Mohawk
At Payless Carpet and Tile we only use the best products to ensure you receive the highest quality product.
As the world's largest flooring company, Mohawk offers their customers flooring options in 30+ categories. The Mohawk family of brands offers an extensive selection of world-class products from some of the most trusted names in flooring.

Ever since we rolled out the first Mohawk carpets in 1878, we've built quality into every flooring product we make. We continue that tradition today with revolutionary product innovation, award-winning design, and a talented team dedicated to outstanding service. We're proud to assemble 100% of our carpet products in the United States—and proud to lead the industry as a trusted brand in flooring.

Green Products & Practices
At Mohawk, we lead the pack when it comes to eco-friendly flooring. We offer hundreds of beautiful, top-quality products made with recycled and renewable resources, from carpet and carpet cushion to hardwood, laminate, and tile.
But it's not just what we make. It's how we make it. Our approach to sustainability covers every point of a product's life cycle, from raw materials, manufacturing, and distribution to installation methods and end-of-life recycling. So you know your Mohawk flooring is an excellent choice for you… and for the planet.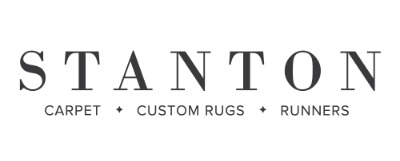 Stanton
EST. 1980 by Sy Cohen, Stanton Carpet Corporation was built on the mission to create a brand that was synonymous with style and value for the decorative market. Over the past 30+ years, the company has grown to be one of the nation's leading manufacturers and importers of decorative, high-quality carpet and custom rugs. Stanton now encompasses multiple brands that enclose all facets of decorative flooring including: Antrim, Rosecore, Crescent and Hibernia.

With its headquarters on Long Island, New York, and its customer service, distribution & fabrication center in Calhoun, Georgia, Stanton Carpet remains committed to its core mission of delivering the finest in decorative carpeting with an unsurpassed dedication to quality and service.

Stanton Carpet, the corporation's self-branded predominantly wool product line features high quality, designer-driven patterns and styles available through select flooring dealers throughout the country. Stanton produces a number of decorative, high-quality, specialty collections including the Pacific Villa & Wiltrex Collections of needlepoint Wiltons and the Atelier collection of decorative patterns in nylons spanning from residential to medium commercial applications. Stanton continues to set new standards of innovation and design in uniquely decorative carpets such as patterned Wilton's, wool tufted textures, flat- weaves, wool blends, nylons, synthetic and natural fiber products with patterns produced exclusively for Stanton.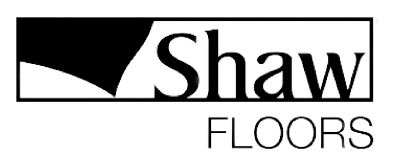 Shaw Floors
Shaw was ranked No. 1 by Floor Covering News, Floor Covering Weekly, and Floor Focus. That's all three of the leading flooring publications. Wow! In one survey, dealers ranked Shaw and our carpet and hardwood products best in quality, service, support, price, availability, training and consumer preference. That's a lot of bests.

And we're not stopping any time soon. Innovations like LifeGuard™ waterproof products, R2X Stain Resistance and our commitment to Cradle to Cradle production are some of the things that keep consumers and retailers choosing Shaw first.

And it's not just our products. The people at Shaw are the heart of our company. We work with dealers and the community to provide the best service and customer support and the superior quality that goes into every floor we make. Our dealers aren't just clients. They're friends, partners and, most important, they're family.
Our products make Shaw a premier flooring company, but it's our dealers and partners that keep Shaw No. 1. Our heart goes into every floor, every relationship and every home with a Shaw floor.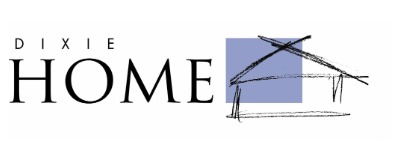 Dixie Home
Founded in early 2003. Since that time, Dixie Home has experienced rapid growth and enthusiastic market acceptance for their stylishly designed tufted broadloom carpets that fall within more moderately priced segments of the high-style residential market.

By using premium branded yarns, Dixie Home offers customers above average styling and performance, while taking advantage of the powerful pull-through leverage of the name brand yarn. Unlike giant manufacturers, Dixie Home's manufacturing scale gives them the necessary flexibility to respond quickly to new trends, keeping the latest patterns and colors within reach of a wide spectrum of soft floor covering consumers.

Design strategy at Dixie Home focuses on fresh, easy-care designs that meet the needs of active lifestyles, and create an ambience of simple, casual elegance. Their combination of construction, color and styling has consistently earned the company praise for quality and design in national retail surveys.

Dixie Home is well-represented in the independent retail, builder, and distributor markets. For retailers, Dixie Home represents a stylish, well-placed and welcome addition to their marketing mix, as well as an alternate supply source. Dixie Home's selective distribution channels offer increased exclusivity for their products.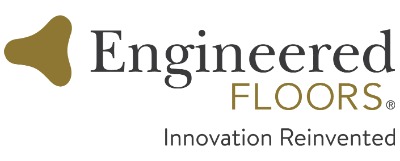 Engineered Floors
Since our inception in 2009, Engineered Floors has been known as a leading industry disruptor. From how the company started to how our premium solution-dyed fiber, PureColor®, is made, Engineered Floors has led the industry with innovation, despite the company's short history. It is our mission to provide comprehensive flooring solutions for your Healthy Home™. We could have built our state-of-the-art plants nearly anywhere. We chose the place where the tufted carpet industry began—North Georgia.

Just as Silicon Valley is home to the tech industry, Detroit is home to the auto industry, North Georgia —between Calhoun and Chattanooga, Tennessee—is home to the carpet industry.